Handyman Services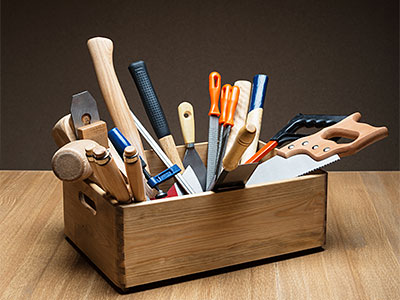 Once you get your home designed from expert and experienced builders that use high-grade materials in their work, you can be assured that the features and installations will last for a number of years without any trouble. However, even when you maintain your home well, regular wear and tear take their toll and over time you will find that some installations start giving way, may get damaged or will just deteriorate.

It's important to get these features and installations fixed without delay; failing to do so will only lead to further deterioration and you will end up spending more on getting them fixed.


Types of Handyman Solutions
Lundberg Builders Inc is a construction company that also provides excellent handyman services to clients in and around Annapolis, Severna Park, Stevensville, Arnold and Chester.

Over the years they have handled a large number of projects across Kent Island, Cape St Claire, Riva and Centreville. They have also created a strong customer base in Mayo, Easton and Chestertown. The company provides a range of handyman solutions such as:


Preventative Maintenance - The one way to prevent problems from cropping up in your home is to ensure that all the installations and fixtures are checked on a regular basis. You can hire a handyman to come and check all the different features on your property, at least on an annual basis. If they find any deterioration or damage, they will inform you about it and will provide cost-effective fixes.


Custom Project Services - There are times when you need some small features added to your home; in these instances, it's not always necessary to hire a big contractor for the job. Your local handyman can handle these small custom projects for you. They will work meticulously and will ensure that the new features blend in well with the existing ones.


Repair Services - The residential handyman will also handle all types of repairs for you. They would be able to handle timber decking repairs as well as repairs of outdoor kitchens, internal staircases, siding, minor roof repairs and more.


When you look for a handyman company that provides end-to-end services, you don't have to run from pillar to post looking for different contractors to handle different jobs for you. When you focus on getting regular home maintenance and prompt repairs done, it will ensure your home stays in a pristine condition at all times.


Customized Handyman Solutions
This approach will also mean that you have fewer repairs and replacements to deal with over the years; this reduces your home repairs cost and increases the longevity of the installation. When you are getting any handyman work done, you want to be assured that the professional will be able to provide custom solutions that meet your requirements.

They should also use good quality materials and hardware in the work. This ensures the same problem won't crop up in the installation again. A company like Lundberg Builders Inc. can cater to your specific needs at a very reasonable residential construction cost.

"MORE ARTICLES"

Custom Home Builder
Construction Company
Aging In Place Services
Design and Build
Kitchen & Bathroom Remodeling