Design and Build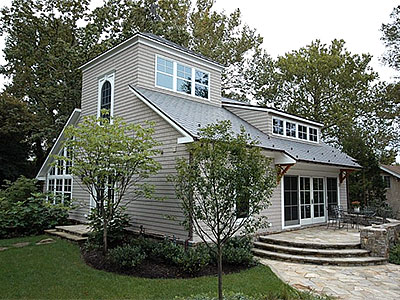 Embarking on your home build project can be extremely rewarding and challenging all at once. When you decide to build a new home for your family, there are a number of things that have to be taken into account such as the design and planning of the home. The other important part is the home construction phase and you need to ensure that this too is handled by experts.


Different Design and Build Services
Lundberg Builders Inc. is a construction company that caters to clients in and around Annapolis, Severna Park, Stevensville, Arnold and Chester. Over the years they have handled a large number of projects across Kent Island, Cape St Claire, Riva and Centreville.

They have also created a strong customer base in Mayo, Easton and Chestertown. They provide start to end custom design and build services and the different aspects involved are:


Design and Floor Plans - Every prospective homeowner will have some specific ideas about how they want their home to be. When you are getting your home custom built from a construction company, you want to be assured that the professionals will plan the spaces as per your needs. They will discuss all the details with you and understand what your requirements are. Based on these initial discussions, they will draw plans for your approval.


Theme and Design Concept - A good home builder and construction specialist will ensure that all the installations and features are designed to complement each other. And so, if your home has been designed on a modernistic styling, the designers will ensure that all the features are designed on the same style.


Materials - Once the theme and the concept have been finalized, you also need to decide which materials you will want in your home spaces. While it's important to focus on aesthetics, it's even more important to ensure that high grade materials are used in the work. This ensures the longevity of the installations.


Project Management - This is one more crucial aspect of your home building project. The company that handles the actual construction should be competent and resourceful enough to manage every facet of the work. They should have a skilled and professional project management team that follows set processes and ensures that every single step of the job takes place expertly.


Hire An Expert Home Builder
Since there are so many factors to take into account when you are getting your home built, it's best to hire the services of a residential construction company that provides unified design and build solutions. This saves you the trouble of having to deal with multiple companies for different services. In many ways, it also proves to be a time-saving and cost-saving option for you

When you are looking for a home construction company, you want to be assured that the professionals will be able to provide custom solutions that meet your requirements. A company like Lundberg Builders Inc. can cater to your specific needs at a very competitive design & build cost.

"MORE ARTICLES"

Custom Home Builder
Construction Company
Handyman Services
Aging In Place
Kitchen & Bathroom Remodeling