Meet the Owner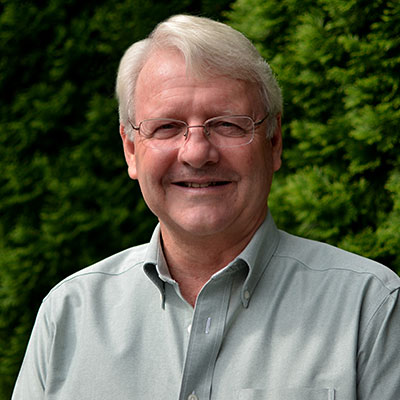 Meet the Owner, Lundberg Builders Founder and President, Brad Lundberg
"We're burning daylight!" This is a personal motto of a man who recognizes there is only so much time to get out there and make a difference in the world.

Shaped by the words of a childhood role model, Pittsburgh Pirate Roberto Clemente, Brad was inspired by the baseball player who cared greatly for others and was very active in charitable work for those in need. Clemente once said, "Any time you have an opportunity to make a difference in this world and you don't, you are wasting your time on Earth." Brad took those words to heart and has dedicated much of his personal time to service in his community and around the globe.

Brad uses his time, talent and energy as the Founder of Rotary of Kent Island and a Boy Scout leader.

Rotary is a 114-year-old international and local humanitarian organization that values high ethical standards and achieving results with programs and projects that promote peace, fight disease, provide clean water, sanitation and hygiene, save mothers and children, support education and grow local economies. He joined the Centreville Rotary in 2008. Then seeing a need for hyperlocal projects, and a community passionate and ready to pitch in, he founded the Rotary of Kent Island in 2017. After serving a term as President, he now focuses his efforts on club-based projects and expanding club membership so that the club can be empowered to do even more to invest back into the community.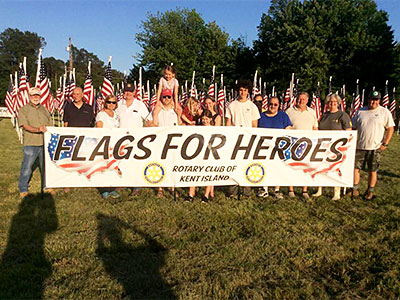 The theme of caring for and guiding others remains central to Brad's life. Brad has been involved with the Boy Scouts for more than 30 years. As a boy, Brad was a Scout and led as a Scout Master. Today, he continues leading as an Eagle Scout Coordinator for projects in four Eastern Shore Counties, Queen Anne's, Talbot, Caroline and Dorchester.

Serving others was also inspired by his background. Brad's family has a long line of military men going back generations, including a grandfather who was a Brigadier general in the Army Air Corps. Yet, when Brad found his calling as a builder, he decided to focus his service in his own backyard, serving his community as a Rotarian and Boy Scout leader. He says he's happiest when he is working with kids, whether they be his Scout troop or his own grandkids.

And as important as work in the community is, family is first. Brad is a loving and involved father to two children, grandfather to 10 grandchildren, and husband to wife, Gail. Brad's daughter, Jennifer runs Lundberg Builder's operations as the company's Office Manager.

In addition to the outdoor activities Brad experiences with Scouting, Brad enjoys hiking and kayaking with his family, spending time either at their cabin in West Virginia or winding down the Corsica River.

Sunday mornings, however, mean time at home with his family, his favorite place to be.

"I was very fortunate to find a distressed home on a great property that my wife and I remodeled, and we just love being there," Brad says. Like the winding river, home and hearth just seem to run in his blood.

Professionally, Brad approaches each building project as if it were his own, with 100 percent focus and what he defines as plain old common sense. "What's next?" being a favorite phrase, he is a master at not only imagining a project, but more importantly, getting it done right. He takes great pride in the company's reputation for and commitment to award-winning exquisite craftsmanship and exceptional customer care and for his longstanding family-owned firm with more than 40 years in business.

On a less serious note, Brad admits he loves to tell stories and jokes. He enjoys riddles and trying to answer tricky questions and has been known to throw out the occasional sarcastic zingers when the mood strikes.

Few things rattle this businessman, community leader and grandfather. However, he does admit to having some pet peeves: people who are late, telemarketers and group texts. I think we can all relate, though.

When it comes to goals, Brad says he hopes to be remembered first and foremost as someone who made a difference in his community. When it comes to things he still wants to accomplish on a personal level, Brad's adventurous nature is evident. "I want to travel to really cool, out of the way places." Next on his list, he says, is New Zealand.

No doubt, this hardworking guy and community leader will get there - and he and his family will relish every moment.