Green Building Arnold, MD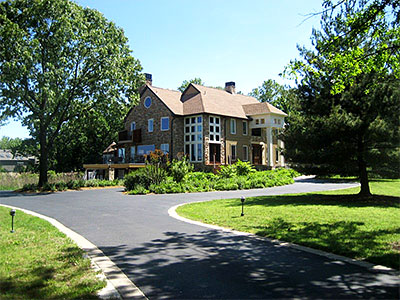 There are so many outstanding indoor and outdoor features that we can add to a new or existing property to make it eco-friendly. Additionally, just by employing some basic design, layout, and construction methods, we can help drive down your power bills and even your impact on the environment. Our green building techniques are your gateway to a home or commercial space that consumes considerably less energy than the great majority of buildings in Arnold, Severna Park, Annapolis, Stevensville, and Chester.

With us, you can also sleep comfortably, knowing that your home or business establishment is designed and constructed in a way that doesn't harm the environment. Contact us soon and let us discuss to you how we can turn your property into an energy efficient, eco-friendly piece of real estate.


Green Building Features that We Can Add
There is no shortage of outstanding features that can be added to existing structures, as well as to new ones, to make them certified green buildings. For example, we can install energy-efficient lighting fixtures to lower your bills or use permeable pavers to reduce storm water runoff. We also install irrigation systems that are programmed to work only during pre-determined time, hence avoiding wastage of water.

We can likewise use recycled materials to create indoor and outdoor structures. Whenever possible, we add waste water treatment systems and hot water recirculation systems as part of our green building strategy. These and other techniques are tested to render outstanding results and make any property friendly to the environment.


Our Green Building Advantages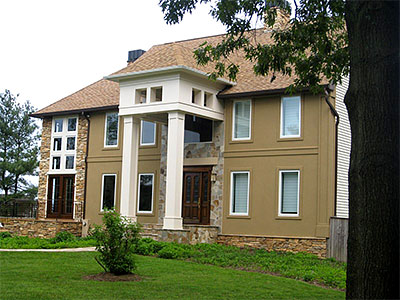 Not all companies claiming to be green advocates can claim legitimacy to such title. Our company can – being a Certified Green Professional, as well as EPA certified. We possess outstanding knowledge of industry-approved green building techniques, so you won't have to worry about not getting the results that you want.

We have partnership with other green product manufacturers, from appliances and pavers to HVAC systems and water treatment facilities. This allows us to install all possible eco-friendly materials in our clients' indoor and outdoor spaces. Moreover, we provide expert advice so clients can take an active part in lowering their carbon footprint and, in the process, cutting down their energy consumption considerably.

Likewise, we make green designs and incorporate eco-friendly materials in all our green building projects in Arnold, MD and nearby cities. This covers the floor layout, home design, and outdoor/indoor features and amenities. We have the experience in building such kind of home, as well as the skilled personnel to carry out all tasks. We also have complete and appropriate materials, equipment, and tools that are needed for such projects.


Simple Green Design and Construction Methods that Work
Aside from installing eco-friendly amenities, we can also effectively use our in-depth design knowledge to make your home a certified green building. For example, we can install a sunroof, position glass windows in areas that receive direct sunlight most of the day, and come up with a layout that keeps the interiors warm during winter and cool during summer. Such techniques will help provide your needed comfort features without increasing the overhead costs required for such a project. These designs are effective since we've already built homes in Arnold with this kind of features.


Get the Services of Certified Green Building Specialists
Don't waste time in having second thoughts whether going green will benefit you or not. Call us today at 410-643-3334, and let us make your property stand out as a legitimate green building designed and constructed by Maryland's reputable home builders – Lundberg Builders, Inc.