Custom Homes Severna Park, MD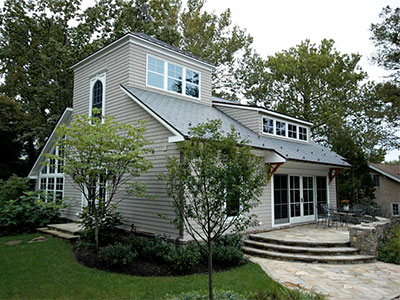 Property owners normally want a home that is not only beautiful but also reflects their kind of lifestyle and meets their needs. And here at Lundberg Builders, Inc., we can help you realize the kind of home that you've always dreamed of. We can easily create custom homes that will display your impeccable design taste and provide all the creature comforts that you need on a daily basis.

Our company has been building personalized, hand-crafted homes that are visually appealing, strongly built, and have all the amenities required for a comfortable stay. We've built some of the most outstanding custom homes in Severna Park, Annapolis, Arnold, Stevensville, and Chester cities, earning for us the distinction of being a competent, skilled, and trustworthy home-building company. If you wish to learn more about our offered services, please don't think twice about contacting us.


Our Creative Design Team
Our in-house designers can create stunning home designs. They employ the best design methods through cutting-edge computer-aided design (CAD) software to come up with intricately detailed design proposals. Using CAD software also allows them to make multiple revisions fast, making the process truly efficient. With Bob Moreland taking the helm, they have successfully provided the much-needed creative output to all our custom home-building projects in Severna Park, MD and nearby areas.

The custom homes that we have designed have earned for our clients the admiration of guests, neighbors, and anyone else who sees their private residences. Every home that we design is guaranteed masterfully rendered with superb features that are stunning on paper and even more impressive when actually completed. If you wish to have an idea of just how great our designs are, you can simply refer to our Houzz account for some sample works and completed projects.


Specially Designed and Created Homes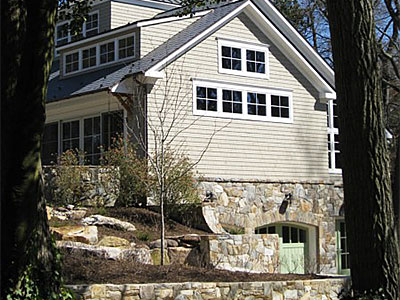 We're considered experts in custom homes that serve a specific purpose and meet peculiar client needs. For example, we can build homes as an aging-in-place abode for those who want to spend their senior years in their own homes. We can also design and create energy-efficient homes fitted with LEDs and other design elements that allow our clients to save huge amount on power bills.


Custom Home Features
Aside from creating custom homes using traditional materials like stone and concrete, we can also build ones with customized features. We have actually made numerous homes, primarily using wood (cedar homes). These rustic, nature-inspired homes have modern interiors and amenities that make them truly relaxing havens that clients, their families, and guests surely enjoy.


Maryland's Custom Home Builders
We've been building custom homes since the '70s, making us one of the state's most experienced home-building companies. With experienced installation personnel and creative designers, we bring to our clients a unique chance to have their dream home built in a way that they want. Whether it's for a special need, like aging in place, or a specific home type, like cedar home, you can count on us to deliver your desired outcomes. Whether you want a new home built in Severna Park or in other cities in the state, you can always rely on us. Call us at 410-643-3334.