Aging In Place
Make Your House a Home for a Lifetime!

Aging In Place means living in your home safely, independently and comfortably, regardless of age or ability level.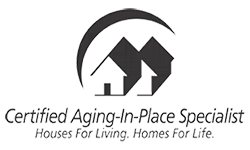 To age in place you will probably need to modify your house as you mature to increase access and maneuverability.


Bath and shower grab bars
Countertop heights
Multifunctional first floor master suites
Private elevators

As Certified Aging in Place Specialists (CAPS), Lundberg Builders has the answers to your questions. We have been taught the strategies and techniques for designing and building aesthetically enriching, barrier-free environments.

Keep in mind that when you hire Lundberg Builders as your CAPS Professional, you are buying a service rather than a product.

A few questions to think about


Do I want to add a bathroom and possibly a bedroom to the main level or install an elevator?
Does my kitchen need to be more functional?
Am I worried about preventing falls?
How much money can I budget for this project?
Will other members of my family and friends benefit from modifications?