Home Maintenance Stevensville, MD
At Lundberg Builders, Inc., we have the expertise and capabilities to handle any type of home maintenance job. With decades of experience behind our name, our clients from Stevensville, Arnold, Severna Park, Annapolis, Chester, and surrounding areas are assured of quality work and efficient solutions to their home issues and problems.


Home Maintenance Performed by Professionals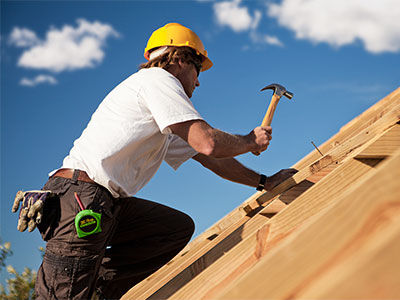 While some DIY homeowners could perform most home maintenance tasks, most are simply not knowledgeable enough to care for their homes on their own or they just lack the time, tools, and energy needed for such a labor-intensive project.

Our goal at Lundberg Builders, Inc. is to ensure that homeowners like you won't have to bother with all manual labor that comes with maintaining one's property. From the interiors up to your outdoors, we will assure you of a professionally handled maintenance effort through our dedicated home maintenance team. We have a solid record of successfully caring for homes around Maryland, particularly those in Stevensville, so you shouldn't have to worry about not getting your expected outcome.

We can work on any kind of maintenance concerns – from simple plumbing problems to more complex tasks, like roof cleanups and tree trimming. Whether it involves working on a small residential home, an apartment, or a mansion, rest assured that we can take on any maintenance challenge with ease and with guaranteed positive results.


Our Home Maintenance Services
Our offered services cover all aspects of home maintenance, hence making us a one-stop company providing such value-added services. Among others, you can avail of the following maintenance assistance: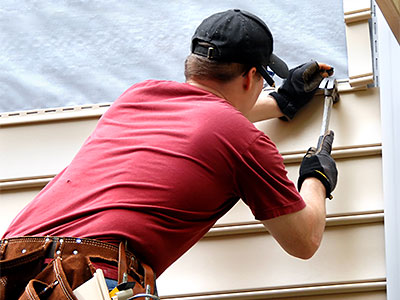 Preventative Maintenance. Prevention, they say, is always better than cure. And when it comes to your home, it couldn't get any truer. By hiring us to perform preventative maintenance tasks, such as cleaning a roof or getting rid of termites, you can expect longer years of worry-free stay in your dream home. Plus, you get to save hundreds, even thousands of dollars, on overhead costs since potential costly repair jobs are avoided in the process.


Custom Project Services. Do you have some creative ideas running around your head? Perhaps, a new custom garage door or new fixtures added to your room. No matter what custom project you aim for your home, rest assured that we would be up to the task of turning your ideas into reality.


Repair Services. From fixing plumbing issues, like leaking or damaged water faucets to repairing gutters around the house, our skilled personnel can deliver. They are equipped with all the basic and advanced repair tools and equipment, which let them fix common home issues with ease and efficiency. Our skilled servicemen also have spare parts and components for most home appliances and fixtures so they can address repair issues right there and then.


Handyman Services. Do you need help performing some carpentry for your kitchen and having your porch rebuilt due to termite damage? Or do you require professional assistance in your electrical concerns? No worries – we have just the expert personnel for such home maintenance concerns.


Reliable Home Maintenance Contractor
Whatever your home maintenance concerns may be, we will be up and ready to tackle them in a professional and skilled manner. We've already served countless homeowners in Stevensville, MD and all of them were satisfied with the quality work we provided them. Call 410-643-3334 today.