Aging In Place Services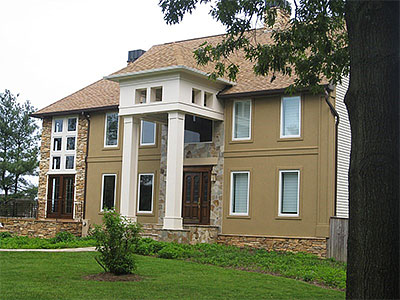 As you get older, you may experience difficulty in using certain installations comfortably. It's very common for homeowners to make some modifications in their home to make these spaces more functional and comfortable. This is where aging in place services come into the picture; this essentially means living in your home independently, comfortably and safely, regardless of what your ability level or age is.

If you plan to live in the same house you are currently living in, there are certain modifications you may have to make in various installations in your home; these will help you increase maneuverability and access.

Lundberg Builders Inc. is a construction and home remodeling and repairs company that caters to clients in and around Annapolis, Severna Park, Stevensville, Arnold and Chester. Over the years they have handled a large number of projects across Kent Island, Cape St Claire, Riva and Centreville.

They have also created a strong customer base in Mayo, Easton and Chestertown. The company can help with various modification solutions that you feel you need to make you house a comfortable home for a lifetime.


Different Aging In Place Modifications
Bath & Shower Grab Bars - Bathrooms can become very dangerous spaces for older people. This space always has a certain amount of water and steam and this can lead to slip & fall accidents. The one way to prevent this from happening is to add bath & shower grab bars in strategic positions in your bathrooms. This will provide you more safety when you use this area.


Countertop Heights - There are times when the elderly need a wheelchair to navigate their home spaces. This can become a challenge when it comes to working comfortably in the kitchen. In situations such as these, altering the countertop height becomes the only solution. An experienced construction company will be able to handle these kitchen modification jobs for you in the best possible way.


Multifunctional 1st Floor Master Suites - With advancing age, a person starts losing their balance, reflexes and reaction times. The best solution for this kind of requirement is to build multifunctional 1st floor master suites; since these suites contain everything the elderly person needs, it adds more comfort and safety to their living.


Private Elevators - These can be incorporated into your existing home structure by expert builders. Automated power chair installation is a good option to consider.


These aging in place services solutions help enhance the safety and functionality aspect of your home. However, not every construction company will be able to handle this job and its best to hire Certified Aging in Place Specialists (CAPS) for the job.

If you feel you want to add a bedroom or bathroom to the main level in your home, need an elevator installed or need a more functional and safe kitchen or bathroom, hire specialists like Lundberg Builders Inc. to handle this job for you. They will ensure that the work is completed to the highest standards at a very competitive remodeling cost.

"MORE ARTICLES"

Custom Home Builder
Construction Company
Handyman Services
Design and Build
Kitchen & Bathroom Remodeling