Construction Company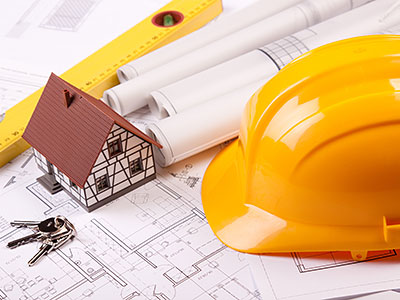 If you are considering building a new home from scratch, you are sure to want a good building contractor to handle the project for you. The company you hire for the job should be able to provide you the kind of design aspects you want in your home, within a cost that fits into your budget.

Lundberg Builders Inc. is a construction company that caters to clients in and around Annapolis, Severna Park, Stevensville, Arnold and Chester. Over the years they have handled a large number of projects across Kent Island, Cape St Claire, Riva and Centreville. They have also created a strong customer base in Mayo, Easton and Chestertown. They provide end-to-end custom home build solutions which include:


Design
A credible and well-established company will be able to handle the design aspect of your requirement. This is one of the most important phases of any home construction project, as this is when the builder will have extensive discussions with you. The architect/engineer will prepare all the designs after having detailed discussions with you and understanding what your requirements are.


House Design - Aspects That Are Taken Into Account
The different things they will take into account while planning the design, engineering & construction are:


The location and size of the property
Architectural concept and theme that the house has to be built on
Number of rooms that have to be built
The number of stories the house is going to have
Whether there are going to be any outdoor structure in the yard and garden
Special features and materials to be used
Other
Specifics of Construction
Traditionally, owners have to commission either an engineer/architect to provide designs and plans and then they hire a construction contractor for the actual construction. However, when you hire a company that handles start to end design and construction jobs, you don't have to deal with multiple service providers.

These two teams within a company are very well-coordinated in their workings and will handle complete project management as well. This gives you peace of mind that the job will be completed in a glitch-free manner and within the stipulated timeframe. This unified design-build setup is the best way to ensure that everything gets done professionally and meticulously.


Custom Designed Homes
If you have an architect of your own that you prefer to work with, the company can work in tandem with those professionals and provide construction services to give form to your desired design concept. An experienced company also provides guarantees for its work and ensures that the entire project becomes cost-effective for you.

They will also have stringent quality control standards in place and will use high-grade materials and workmanship in the project. This adds to the longevity of the structure and adds value to your property.

When you are getting any construction work done, you want to be assured that the professionals will be able to provide custom home building solutions that meet your requirements. A company like Lundberg Builders Inc. can cater to your specific needs at a very competitive residential construction cost.

"MORE ARTICLES"

Custom Home Builder
Handyman Services
Aging In Place Services
Design and Build
Kitchen & Bathroom Remodeling