Custom Home Builder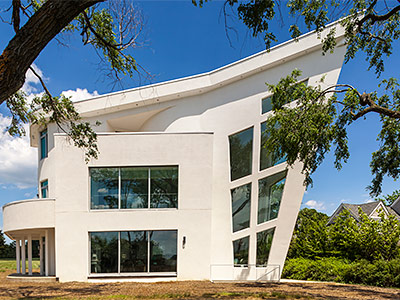 Your home is special to you in every way and when you start on planning its design and build, you want to be assured that everything is planned to perfection. The one way to get a home with all the elements and features you want is to get an experienced custom home builder to handle the job for you.

Lundberg Builders Inc. is a construction company that caters to clients in and around Annapolis, Severna Park, Stevensville, Arnold and Chester. Over the years they have handled a large number of projects across Kent Island, Cape St Claire, Riva and Centreville. They have also created a strong customer base in Mayo, Easton and Chestertown and provide excellent custom residential construction solutions.


Custom Home Design - The Benefits
There are a number of benefits to getting your home specially designed for you:


Unique design concept - If you want your home to look unique in design and appearance, custom building is the way to go. The company that handles the job for you will provide you special and unique solutions based on your requirements and the discussions they have with you.
Floor plans of your choice - When you a get a custom-designed home built, you get to choose the kind of floor plans you want. And so, if you want larger living room or kitchen space or want a deck leading out of the master bedroom etc. these features can be incorporated into the floor plans.
Special features - Every home owner wants some specific features and installations on their property. A custom home building contractor will ensure that all the elements are designed to match the requirements of the property owners. For instance, if you want a swimming pool or a deck of a specific theme, concept, shape or design, the builder will be able to plan it for you in that manner.
High-grade materials - When you build a new home you can use the kind of materials you want. When high-quality materials are used in the work and the installation is done expertly, that adds to the longevity of the features and ups the value of your home.
Custom Home Building - The Work Process
As you can see there are number of reasons why you should opt for customized home building services. The company will follow a detailed and methodical work process:


The expert planners will visit your location and take detailed measurements of the available space.
They will check the grading of the land.
Detailed discussions will be held with you and they will understand what your specific preferences and requirements are.
They will provide floor plan options for you to choose from.
The experts will also show you different material samples so you can decide which ones suit your requirement and fits into your design concept.

When you are getting your home custom built from any company, you want to be sure that the contractors will be able to provide custom residential building solutions that meet your requirements. A company like Lundberg Builders Inc. can cater to your specific needs at a very reasonable home construction cost.

"MORE ARTICLES"

Construction Company
Handyman Services
Construction Company
Aging In Place Services
Design and Build
Kitchen & Bathroom Remodeling